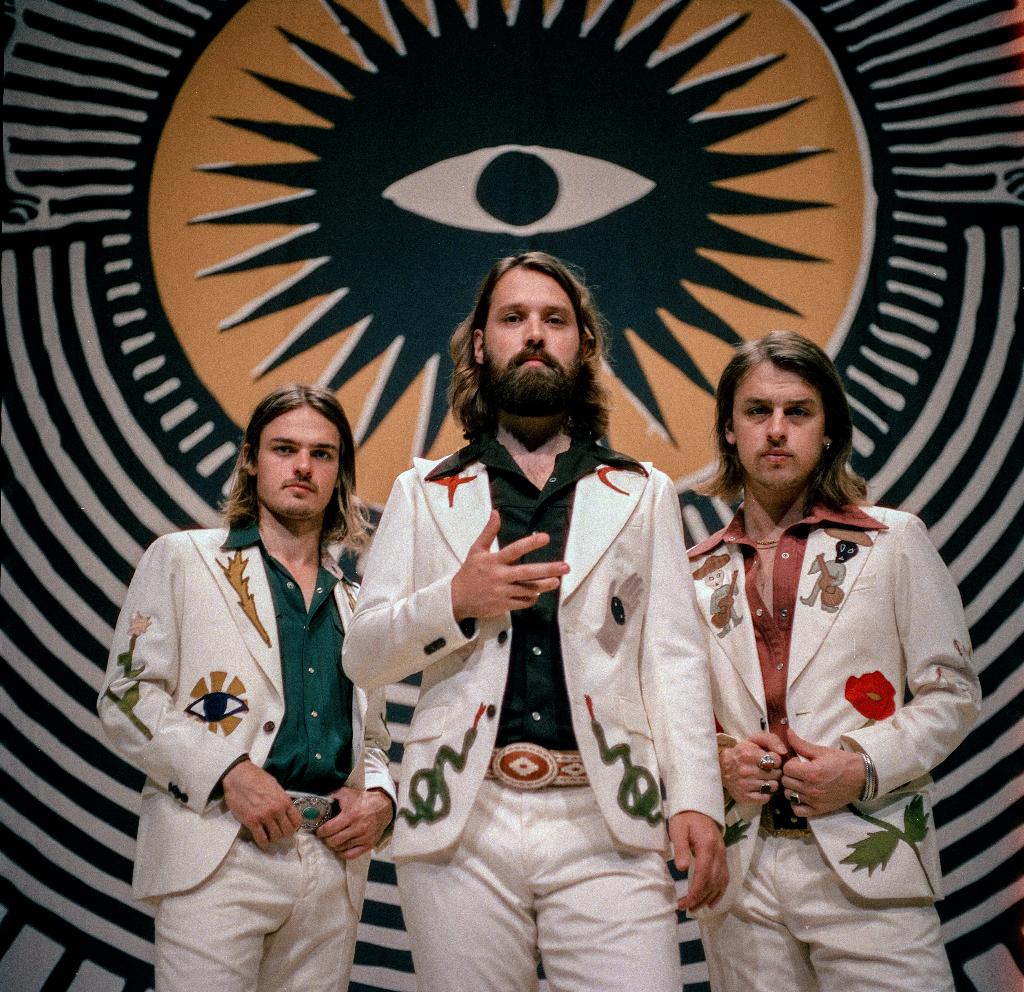 Einlass: 20:00 Uhr // Support: The Grand East // präsentiert von: curt Magazin DeWolff are back and returning to your stereo this winter, but this time they strip down and go COMPACT! No drum kit, no Hammond and no guitar amps, as they present to you, the Tascam Tapes. Written, performed and recorded on the road for less than 50 euros, but sounding like a million bucks! Adjust your ears, as its coming 10th January 2020 via Mascot Records. On the road, there was 10,000 miles of inspiration, a billion particles floating around in the air, just waiting to be turned into songs. It's like it was almost too much to take in. So, they narrowed the possibilities down to four channels…
DeWolff sind eine psychedelische Blues-Rock-Band aus der niederländischen Provinz Limburg . Die Band wurde 2007 in Geleen gegründet und besteht aus Pablo de Poel, seinem Bruder Luka van de Poel und Robin Piso.
Das Trio in der Besetzung Gitarre/Gesang, Hammond Orgel und Drums hat seit 2007 sechs hervorragende Alben veröffentlicht, mehr als 400 Gigs gespielt sowie auf den meisten großen Festivals abgeräumt. Die Bandmitglieder sind dabei gerade mal 21, 24 und 25 Jahre alt, spielen aber wie junge Götter mit der natürlichen Autorität und Souveränität absoluter Profis. Lässig, ohne Anstrengung und gleichzeitig atemberaubend mitreißend wird hier Deep Purple mit The Allmann Brothers verschmolzen.
Facebook: https://www.facebook.com/dewolfficial?fref=ts